Name: Lman (Australia)
Userid: lman
Bio: http://bookmooch.com/lman

Inventory: 0
Points: 18
Mooched/given: 1530/862
Pending mooch/give: 0/0
Mooch ratio: 1.46:1


Wishlist: 381
Feedback: +863
Smooches: 332
Charitable gifts: 24
Charity received: 29
Friends: 33
Cancelled requests: 70
Books receiving lost: 16
Books sending lost: 2
Rejected requests: 11


Will send: ask if not to my country
Joined: 2007/08/09
Last here: yesterday
Country: Australia


| | | |
| --- | --- | --- |
| Books in inventory: 0 | | |
Status message:
****PLEASE READ THE CONDITION NOTES AND MY PROFILE BEFORE YOU MOOCH THE BOOK!!****
Bio:
**From April 20, 2011: (IN PROTEST) DUE TO THE INCREASE IN POINT CHARGES FOR INTERNATIONAL MOOCHES I AM REMOVING MYSELF FROM THE ANGEL NETWORK LISTING. Please email John and ask him to change it back.**
I may angel from the forums from time to time.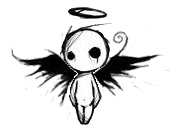 All my books are from a non-smoking and no-pet (sadly) environment. Condition notes are supplied for each of my books - not that anyone seems to read them. *sigh*
Please tell me if books I am requesting are from a smoking environment or have Bookcrossing stickers all over the front cover, or huge BCIDs written unnecessarily all over the page edges on the outside of the book! This is BookMooch folks, NOT Bookcrossing - these books AIN'T FREE!
International moochers: Ask first and please WAIT until I accept before mooching the book. It is now reserved for you so won't be going anywhere; if you mooch without waiting for my acceptance I will reject your request.
I will post to any country with a sea mail option from Australia; as ALL books will be sent by sea mail unless letter size. I may need to reject a request to a country without this option of sea mail (Asia Pacific Zone) because of cost - hence the ask first request. If 12 weeks in time, sometimes more, is too long to wait to receive your book, then please consider before mooching.
Another thing... if you won't send me a book I don't think it is fair you ask me to send you one!
Australian moochers: Due to April 2011 points increase for international mooches, and our local postage costs, I will not be sending many books locally, so PLEASE read the condition notes as books are marked NO LOCAL MOOCHERS for this reason. If you really want the book then please email me first - if I have mooched from you I will usually send the book unless postage costs are prohibitive.
US moochers: From Nov 26, 2010 as there is now an 'aviation security' surcharge of $9 levied on any package weighing over 500g (1lb) sent by air mail to the US, ALL mooches over this weight will be sent by slow boat with no exceptions.
To the best of my knowledge - from late 2012, this surcharge has been removed. :) I cannot, however, afford to send to US, except by sea mail.
Note: most of my cancelled transactions are from 'angel' requests, at the behest of the requester, and due to the condition or edition of the book, or from no response.
Dec 2012: total angel-mooches sent = 312
My books are catalogued on



Forums joined:
a_book_search_among_friends, angel_requests_2010_may, angels_needed_or_offered, australian_moochers, bookmooch_blog, discussion, feature_requests, forum_design, inventory_specials, newbie_bookmoocher_thread, recommended, thanks_anonymous_smoocher.
Forums active on:
angel_requests_2010_may, angels_needed_or_offered, bookmooch_blog, discussion, feature_requests, forum_design, newbie_bookmoocher_thread.