Italian Books now available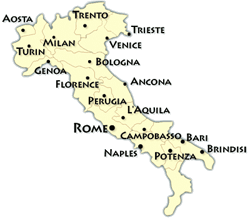 Italy has been one of the fastest growing countries using BookMooch lately.
Unfortunately for them, until today, I haven't had access to a good database of Italian books, to help them quickly enter books as well as to have access to book covers and reviews.
As of today, amazon.it is now integrated into BookMooch (they just enabled their database a few days ago), so that you can now search for books inside BookMooch using the book database from amazon.it.
Of course, you can also use BookMooch completely in italian if you visit it.bookmooch.com.
You can permanently set amazon.it as your preferred database by going to your wishlist settings
I'm really pleased to be able to offer this to our fellow moochers in Italy!
ps: be on the lookout for problems with searching for books from all the Amazon sites. I had to change a bunch of programming to support Amazon.it, as Amazon updated their "programming API" as part of rolling out their Italian site.
Here are screen pictures of me searching for a book on the italian version of BookMooch: