| | | |
| --- | --- | --- |
| Books in inventory: 18 | | |
Status message:
Check out my book blog at http://sumthinblue.com
Philippine Post has cancelled surface mail, so I'm now sending books Only to My Country.

- Metro Manila and any province within the Philippines: A 2-book minimum is required to economize shipping.
- I ship via courier, Xend Express.
- Mooches may be combined with books from my cousin Dianne , except for promo mooches.
- If you plan to mooch more books, tell me so I can hold off the sending
- Meetups at Flips Flipping Pages / Bookmoochers Pilipinas activities are also encouraged.

- I send worldwide unless book condition states otherwise (some hardbounds and large paperbacks).
- Books will be sent via sea mail. Shipping time is arbitrary, and may take anywhere from two weeks to six months, so please bear with me and don't mark as lost without emailing first.
- Please check out my cousin Dianne's BM account because we combine our shipping to split the costs.
- For books over 250g, I will have to ask for a second mooch to help defray shipping costs .
- There will be some delay depending on the time of the mooch because I follow a shipping schedule and a budget limit.
- I send books in batches, usually at the start and middle of the month, as many as my budget will allow.
NEXT BATCH OF SENDING WILL BE IN MID-FEBRUARY(3 SLOTS).
1 ) I love Halloween for Mary Surgeon, US
Will send earlier if I get some extra cash.
If my conditions are acceptable, please feel free to mooch from me.

Home page:
http://sumthinblue.com


Pending International Mooches (Already Sent)
1) Back to the Divide + Spiderwick book for Spookky, Israel
2) When Bruce Met Cyn + Paradise for Heather, USA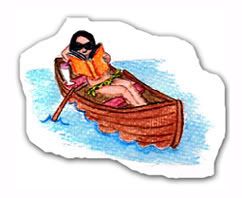 Thanks!
A certified book lover who cannot walk out of a bookstore empty-handed!


- Most of my books are in good to excellent condition, some from my own collection, some from bargain bookstores. Condition notes state specific book condition, please feel free to ask if you need more details.
- Books usually have a small book plate sticker, my name on one of the flyleafs, and a plastic cover (for books from my collection).
- I have a smoke-free household, a shih tzu named Macky, and two cats, an orange mackerel tabby named Tomas, and a pure white shorthair named Missy, who often poke around my books, or curl up with me when I read. I suspect they also read while I'm not looking. If cat hair is a concern I can inspect the book thoroughly before sending.

I'm a member of BookMoochers Pilipinas on Shelfari.


Please donate to the Philippines' first BookMooch Charity!

I AM LOOKING FOR:
- International editions of the Harry Potter books
- Art fiction - fiction based on artists, paintings, art crimes, etc.
- Books about books - hee, I love these too!
- Tintin comics - trying to complete the collection
- Eva Ibbotson books for older readers
- Darren Shan's Cirque du Freak 4, 11, and 12 and Demonata 3, 5, and 6
- Ambeth Ocampo books
- Roald Dahl anthologies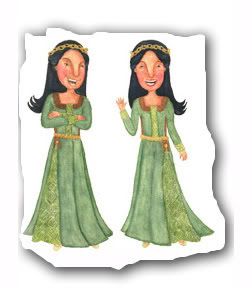 I moonlight as an illustrator for children and I also collect these for reference:
- Children's picture books - anything with unique illustration style
- Anything illustrated by Lane Smith, Paul O. Zelinsky and Jose Aruego
- Books about illustration and art
- Novelty books - illustrated novels, pop-ups, etc
- Shel Silverstein books
If you have any of these or anything from my wishlist, or anything you think I'd love, please feel free to offer or recommend it to me :)

To those I'm mooching from:
I am allergic to cigarette smoke, I love hardbacks, and prefer trade paperbacks over mass market copies. Am fussy about book condition, I hope you can inform me if there's anything I should be concerned about, especially if you have a different edition listed, or the book's condition is not stated in your inventory.
A special request, please also cross out all published prices on book cover or inside the dust jacket, and declare the package as a gift with no commercial value, so that it won't get held up and/or overcharged at customs.
Thanks!



Countries I have sent books to and received books from:



create your own visited country map
or check our Venice travel guide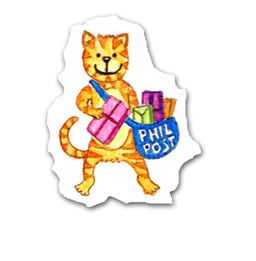 In memory of my beloved orange mackerel tabby, Tomas. 11/28/08.



Forums joined:
bookmooch_blog.
Forums active on:
bookmooch_blog.