| | | |
| --- | --- | --- |
| Books in inventory: 4 | | |
Status message:
Please use the "ask me first" if mooching from outside the UK and I'll get back to you asap. At the moment I am only willing to send internationally if you are as well, it's only fair I think. Thanks!
Home page:
http://www.goodreads.com/user/show/4963339
Bio:
If you're on Livejournal, feel free to join this book club: Bookclubfiction
I write a beauty blog here
Hello! I'm currently studying a BA (Hons) in Combined Social Sciences (Environmental Science/Geography Specialism) with The Open University. I enjoy reading most genres of fiction, especially horror, sci-fi, realistic dystopias and anything satire based, but I will read absolutely anything and like to venture away from my comfort zones a lot. I love the concept of Bookmooch so when I'm clearing space on my bookshelves, I always make sure to update my inventory regularly :)
I'm happy to send some books outside of the UK (Europe especially, as the postage rates aren't too high), please ask and I'll get back to you asap. Depending on the size and weight, most books sent outside of the UK will have to be sent via Surface Mail which can take up to two weeks to arrive for Europe and up to three months to arrive for the rest of the world. This is simply for financial reasons so that I have the money to send out lots of books as opposed to only a few now and then.
The majority of my books are second hand or are as new and read only once or twice. I would never post a book out in an unreadable condition that I wouldn't wish to receive myself.
Feel free to 'friend' me on here to keep updated with my inventory.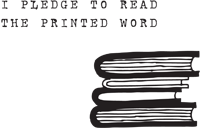 Forums joined:
bookmooch_blog.
Forums active on:
bookmooch_blog.