Name: Jon Maloney (USA: SC)
Userid: jmaloney
Bio: http://bookmooch.com/jmaloney

Inventory: 4
Points: 3.7
Mooched/given: 271/283
Pending mooch/give: 0/0
Mooch ratio: 1.22:1


Wishlist: 193
Feedback: +283
Smooches: 21
Charitable gifts: 10
Charity received: 7
Friends: 15
Cancelled requests: 13
Books receiving lost: 6


Will send: only to my country
Joined: 2007/02/24
Last here: 8 hours ago
Country: United States


| | | |
| --- | --- | --- |
| Books in inventory: 4 | | |
Status message:
Some books and packaging supplies may have been exposed to allergens with previous owners.
Home page:
http://www.jdmpics.com/
Bio:
My to-be-read books listed in LibraryThing


Me
My first spoken word was "book".
My last word will be "oops".
"My gift is forethought. Threatened closely I grow stupid...." -- Genly Ai in The Left Hand of Darkness Ursula Le Guin (p. 77)
Reality
"There are more things in heaven and earth, Horatio, than are dreamt of in your philosophy." -- Hamlet in Hamlet, act. 1, scene v, William Shakespeare
Perspective
To do is to be -- Socrates
To be is to do -- Sartre
Doobie doobie doo -- Sinatra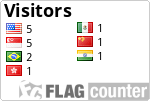 Forums joined:
unfamiliar_words_in_the_books_i_read.
Forums administered:
timetravel_stories.
Forums active on:
angel_requests_2010_may, angels_needed_or_offered, audio_books, bookmooch_blog, bookmooch_contests_, discussion, feature_requests, forum_design, great_bookmooch_experiences, hard_science_fiction_anyone, newbie_bookmoocher_thread, thanks_anonymous_smoocher, timetravel_stories, unfamiliar_words_in_the_books_i_read, what_are_you_reading_now.