| | | |
| --- | --- | --- |
| Books in inventory: 0 | | |
Status message:
Greetings friends and fellow bookmoochers...thanks for mooching from me!
I am sorry but due to the postal increase and the high cost involved I will no longer be able to mail outside my country.
I will consider mailing to Canada if you email and ask me first. Thanks.
MY BOOKS COME FROM A SMOKING HOME WITH 2 DOGS AND 2 CATS.
I mail out when I say I will and if for some reason I can't I will delay with the reason.
Please if you mooch a book from me and receive the book and are happy with it I do appreciate positive feedback.
If there is a problem with a book please let me know, I will make it right.
Thanks and Happy Reading.
"A BOOK IS A GIFT YOU CAN OPEN AGAIN AND AGAIN." ~ GARRISON KEILLOR~
Home page:
http://www.goodreads.com/user/show/1347087
Bio:

Myspace Welcome Graphics
I HOPE YOU ENJOY BROWSING MY BOOKS!
I buy a lot of my books new or get them from another swap site. I also take advantage of library sales and resale shops. There should be condition notes on all my books, if not, just email me and I will answer asap. There have been times when packaging the books to send I will find something of concern and if so I will email you before sending out. I want everyone to be happy with the books I send and if not please let me know. Do not hesitate to email me if you have any questions. I will do my best to answer them.
I will respond as quickly as I possibly can to mooch requests which isn't hard for me to do since I am addicted to this site and check it and my emails numerous times daily. I ship out twice a week, normally on Mondays and Fridays but sometimes I will surprise you and mail earlier.
As noted above I AM A SMOKER and HAVE 2 DOGS AND 2 CATS which could be a concern if you are highly sensitive or allergic...it never fails that I include some of their hair in the mailings no matter how hard I try! Your decison to mooch if so. I take VERY good care of my books and most are in excellent or very good condition if not I will list it as so.
I am NOT a bookstore, I read very fast, I have many interests and I also just enjoy buying books and offering them to others so my booklist reflects that. I am finding there is just not enough time in the day to read as much as I want to so my TBR is quite full.
MY FAVORITE BOOKS TO READ ARE: MEMOIRS, APOCOLYPTIC NOVELS, TRUE CRIME (ESPECIALLY ANN RULE, SHE'S MY FAV), THE TRUE BLOOD SERIES.
I COLLECT MANY TYPES OF BOOKS INCLUDING: GARDENING, FAIRY TALES, ASTROLOGY, HOME DECORATING, ANYTHING TO DO WITH FLORIDA OR TROPICAL LOCATIONS.
A BIT ABOUT ME:
I have 3 grown children (sadly only 1 is an avid reader like me) and 11 grandkids (most all love books..yeah!.
NUMBER ONE PASSION: ANIMALS
I am a vegan and active in animal welfare issues. I LOVE ALL animals but especially crazy for DOGS! My Jack Russell Spunky and Golden Lab Bammer own my heart as do my 2 new kitties Milo and Cissie. (I must include my kitties Sassy and Porkie who have crossed over the Rainbow Bridge..they went throught most of my life with me and I miss them terribly)

My FAVORITE quote is by Mahatama Gandhi:
"THE GREATNESS OF A NATION AND ITS MORAL PROGRESS IS JUDGED BY THE WAY ITS ANIMALS ARE TREATED."


Myspace Icons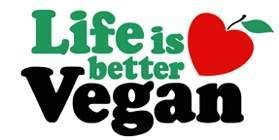 MY SECOND PASSION: BOOKS
Reading books and having them in my home. The look, the feel, the smell of books have been with me since my earliest memory. I love them and find myself overrun with them so this site is perfect for me to share the ones I can part with. The others stay and are either read by my daughter or put into my library for others to enjoy should they so wish.


I've loved to read since I was a very little girl...some of my first memories are of saving my (very small) allowance so I could buy Little Golden Books on our weekly trip to town. Since they were only a nickel at that time I was able to buy enough to keep me happy till the next trip.
I often read two books at a time and go back and forth. Love to read outside while on the patio or under a tree.
I have a well stocked library in my home and often find myself pulling books down to post when I realize I need to make room for the ones I am mooching on here! LOL
MY THIRD PASSION: THE BEACH-ANYTHING TROPICAL
There's nothing that compares to the peace and solitude I find while walking or sitting on the beach. I love to put my sandy feet up and kick back with a good book while listening to the waves crash to shore and feeling the salty breeze caress my skin...sigh. I love the state of Florida and living in Pensacola.
SOME OF MY OTHER INTERESTS ARE:

BUT my yard and garden often suffers due to my preoccupation with my reading!

Don't often get the time to do this but when I do I love it!

My grandkids call me "Grandma Flash". Enough said.
If you would like to know more about me please click my GOODREADS link above.
I LOVE making new friends so feel free to ask.
I hope you find something you would like to read among my books. Mooch to your hearts content.

Red states are where I've sent books in the U.S.:



create your own personalized map of the USA
or write about it on the open travel guide
Red Countries are where I've sent books worldwide:



create your own visited country map
or write about it on the open travel guide
CURRENTLY READING: OOPS SORRY, I HAVEN'T HAD TIME TO KEEP THIS LIST UP TO DATE, BUT YOU CAN GO AHEAD AND READ IT IF YOU WISH....
COLD STORAGE - DON LASSETER
HOLLYWOOD DEATH SCENES: TRUE CRIME AND TRAGEDY IN PARADISE - COREY MITCHELL
TOO GOOD TO LEAVE, TOO BAD TO STAY - MIRA KIRSHENBAUM
BOOKS READ SO FAR IN 2009:
JANUARY:
BROKEN - SHY KEENAN
GHOSTS ON 87TH LANE: A TRUE STORY - M.L. WOELM
ARE YOU THERE VODKA? IT'S ME CHELSEA - CHELSEA HANDLER
LEAVING DIRTY JERSEY: A CRYSTAL METH MEMOIR - JAMES SALANT
CANINE CAPER: REAL LIFE TALES OF A FEMALE PET VIGILANTE - ROSE BLOCK
DEAD UNTIL DARK (BOOK 1)- CHARLAINE HARRIS
LIVING DEAD IN DALLAS (BOOK 2)- CHARLAINE HARRIS
HE'S JUST NOT THAT INTO YOU: THE NO EXCUSES GUIDE TO UNDERSTANDING GUYS - GREG BEHRENDT
CLUB DEAD (BOOK 3)- CHARLAINE HARRIS
DEAD TO THE WORLD (BOOK 4)- CHARLAINE HARRIS
FEBRUARY:
DEAD AS A DOORNAIL (BOOK 5)- CHARLAINE HARRIS
DEFINETELY DEAD (BOOK 6)- CHARLAINE HARRIS
ALL TOGETHER DEAD (BOOK 7)- CHARLAINE HARRIS
TWILIGHT - STEPHENIE MEYER
DARKSIDE ZODIAC - STELLA HYDE
MARCH:
NEW MOON - STEPHENIE MEYER
ECLIPSE - STEPHENIE MEYER
BREAKING DAWN - STEPHENIE MEYER
BLACKOUT GIRL: GROWING UP AND DRYING OUT IN AMERICA - JENNIFER STORM
SECRETS IN THE CELLAR - JOHN GLATT
STOLEN INNOCENCE: MY STORY OF GROWING UP IN A POLYGAMOUS SECT,BECOMING A TEENAGE BRIDE, AND TRIUMPHING OVER WARREN JEFFS - ELISSA WALL
THE NIGHT OF THE GUN: A REPORTER INVESTIGATES THE DARKEST STORY OF HIS LIFE, HIS OWN - DAVID CARR
APRIL:
THREE CATS, TWO DOGS: ONE JOURNEY THROUGH MULTIPLE PET LOSS - DAVID CONGALTON
FROM DEAD TO WORSE (BOOK 8)- CHARLAINE HARRIS
MANY BLOODY RETURNS- TALES OF BIRTHDAYS WITH BITE - CHARLAINE HARRIS AND OTHERS
THE IDIOT GIRLS ACTION-ADVENTURE CLUB: TRUE TALES FROM A MAGNIFICENT AND CLUMSY LIFE - LAURIE NOTARO
ASTROLOGY THROUGH A PSYCHIC'S EYES - SYLVIA BROWN



Forums joined:
bookmooch_blog.
Forums active on:
bookmooch_blog, recommended.