| | |
| --- | --- |
| Interview with BookMooch founder John Buckman | |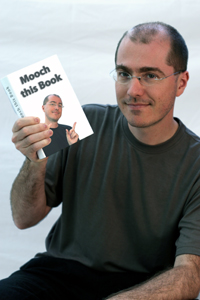 What is BookMooch?
BookMooch is a web site where anyone can give away books no longer wanted. In return, you get to ask other people for books you do want.
More or less, it works out that for every book given away; you get a book for free. BookMooch was created because I wanted to use this service, and no-one else had done it yet in a way I liked.

What motivated you to create BookMooch?
I looked around the Internet, and the BookMooch idea seemed dead obvious.
I love books. I love everything about them. What better way to share the wonderful experience of owning and reading books than by starting an online exchange?
I've got stacks of books on my shelves that have been read once, but which I will never read again. The local used bookstore would be only interested in a few of them and will pay next to nothing for even those they do want. Plus, it's a hassle.
The books could be thrown away, but I just can't bring myself to do that. There's got to be a better use for these perfectly good books.
Why not give books away to people who want them?
Ok, there's the postage cost of sending books to others. But it seemed fair that if you pay for the postage to send a book to someone, you should not have to pay for postage to receive a book, and that's how BookMooch works.
BookMooch is like a giant bookstore, of all the bookshelves in people's homes. By aggregating everyone's home book collection, we should have the best selection of used books on the planet.

Why hasn't this been done before?
While the idea seems obvious in retrospect, the issue is the business model. Other exchanges, such as La La (a CD exchange site) or PeerFlix (a DVD exchange) make money by charging you for each transaction, and getting involved with the mailing of things between people.
This doesn't work well for books. I wanted to create a service that was a direct exchange with no confusing (or costly) middlemen. And as an additional benefit, the service would simultaneously build a community of book lovers.
And why should I care?
Consider this: you have books at home that you'll never read again. Why not trade those for books ones you would otherwise pay for?
Many books go out of print and are hard to find. With BookMooch-- and this is important-- they're still available and what's more, free.
Books are emotional, just like music. They are a cultural product and they matter to us. It feels good to recommend a book to someone, to pass it on, so they'll enjoy it.
On the practical side, the opportunity to save money and free up shelf space is a motivation to use BookMooch.
Besides, not everything has to be about making profit. Sometimes it's fun to just give a book to someone.

Why not sell my books at a used bookstore?
Used books have almost no cash value. This is mainly due to the lack of an efficient market for used books. The best marketplace I know of is ABE Books, which pools together used book stores.
However, they still don't have lots of books I want, simply because what used book stores choose to stock is a small selection of all the books that have been printed, and sometimes the costs are unreasonable: a recent, but out-of-print science fiction paperback I wanted was $30 at ABE.
First of all, I read a lot of the same books as my friends. I thought it would be fun to have an automated way to see what they're giving away, what I might like, and swap books with them.
Secondly, my house is full of books and bookshelves. Extra space is needed, but I can't bring myself to throw books away.
Thirdly, a lot of my friends are authors with books that are out of print and almost impossible to obtain. The idea for BookMooch started when I was looking for a book that was only 6 years old, yet was so out of print even ABE Books didn't have it. To me, that's a real tragedy, and someone ought to figure out a way to get books from vanishing.
Fourth, as I live half the year in England, I'm often reading about books that have been out for some time in the USA but aren't yet available in the UK. For instance, the snarky "ICon" biography about Steve Jobs still wasn't available in the UK six months after it was featured in Wired Magazine.
Lastly, I grew up in Paris and went to graduate school there, and like to read books in French. These are almost impossible to get in the US unless I order from Amazon.fr or FNAC. BookMooch should be place that expats and foreign language readers can get books in other languages.

How do you make enough money to run the site?
I'm hoping you use the BookMooch wishlist instead of buying straight from Amazon, because it's a way to get books you want for free, especially if you're not in a hurry. If you click the "get from Amazon" link in your wishlist instead of waiting for a free copy, I make a small commission from Amazon (about 5%).

Can't people just give their books to the library?
If they can, great!
When I lived in Oakland, California I took a pile of new titles to my public library and they told me they had no facilities for accepting books. It was suggested that the books be left in a pile outside the front door, for people to look through and take if they want. The next day, all the books had been thrown away by the cleaning service.
Other people give used books to hospitals, where they're sold once a year in these gigantic all-books-for-the-same-low-price events. Raising money for a hospital is a good thing. But, at one event I was told that everything that isn't sold is destroyed, because the warehousing costs are too high, and that was the vast majority of the books. What a waste.

Why "one point" for each book, no matter how expensive the book originally was?
Initially, I thought that people should be able to choose how expensive books would be. In other words, a cheap sci-fi paperback book might be one point, but a dictionary might cost 3 points. However, that makes exchanging much more complicated, and if your goal is making money you should sell your books on eBay.
A book you don't want is not worth much, you'd like to get rid of it. So, by making every book you don't want be exactly one point, then it's an equal exchange.

And there's this other special case for sending to another country...
Yes, again another exception: if you are asked to send a book to another country, that's extra effort for the customs form and more cost for postage. Again, though, the idea is to reward people for the effort of sending books.

What about cheaters?
There are lots of ways to "game" the BookMooch system if you're not an honest person. However, I'm hoping two factors keep the amount of cheating down.
First, these are only books, and they don't have a lot of cash value, so it may just not be worth the effort.
Second, there's a huge amount of transparency at BookMooch, and if you do things that look like cheating, other people can see it. For example, when you request a book, the book owner has the option of rejecting the request, which they very well may do if it looks like the requestor isn't an honest person.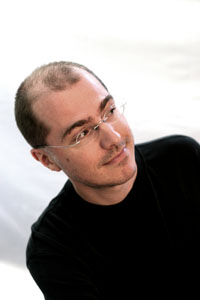 What's the idea with "Friends" on this site?
Basically, its fun to know what other book enthusiasts collect and read.
I read a lot of the same books my friends do, so a friend's mechanism at BookMooch is a natural way for me to discover books I may want to read. And of course, friends-of-friends, what are they reading?
BookMooch is all about interaction between book lovers and my hope is that it will become a flourishing online community.

What will authors think of BookMooch?
Many of the authors I've spoken to are happy to see their books circulating more widely. They became authors to have their works read, and the worst thing that can happen to an author is for their books to go out of print and vanish. It's just plain wrong!

Where is BookMooch located?
BookMooch is based in Berkeley, California.

Does BookMooch give to charity?
Yes, points earned can be given away to a charity.
For example, a sick child in a children's hospital can order books for free from their bed, to be delivered right to the hospital.
Also, libraries have very limited book buying budgets, and with BookMooch they can order books for free that they normally would pay for.
A general charitable fund has also been set up for worthy causes.

Why not include CDs, DVDs and other media on BookMooch?
Including other types of media, like movies or music is a possibility for future expansion, but for now the focus is on physical books. One day, you might see a CD-mooch and a Video-mooch!

What is your background?
For 11 years I started and ran Lyris, a email newsletter (list server) and anti-spam company, which I sold in 2005. I also run Magnatune, a online record label that isn't evil.
I was born in London, raised in Paris, France, and spent my high school years in New Haven, CT where I started work at age 14 at Yale University. After college in Maine (Bates College) and a Masters from the Sorbonne (both in Philosophy), I lived in Washington, DC and worked at a think thank (the Academy for Advanced and Strategic Studies) and then at the Discovery Channel.
These days, I divide my time up between running/growing/developing BookMooch and Magnatune, reading, playing renaissance lute (learning the viola da gamba) and being a foodie in two great eating cities.




Schedule your own interview with John.
Permission is granted to reuse, reproduce or extract any part of this interview (in whole or in part). No attribution is needed.